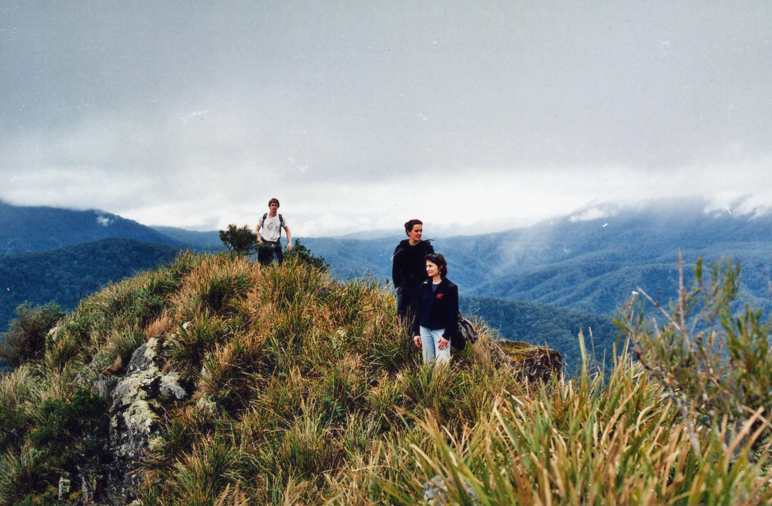 What did you do for World Environment Day earlier this month (June 5)? This day is an annual reminder that everyone needs to respect the natural world that surrounds and sustains us.

Callicoma Hill is lucky to be close to Mt Royal National Park in the Barrington Tops region. The National Park includes part of the Gondwana Rainforest Reserves World Heritage Area recognised for its significance in the evolutionary biology of the Australian continent. The rainforest ecosystems within the World Heritage Area are direct descendants of the forests that grew on the super-continent of Gondwana over 150 million years ago.

There is no better way to appreciate and recognise the importance of nature than going for a walk in pristine wilderness.

Mount Royal National Park offers a world class experience of some of the most intact moist native forests in eastern Australia. From the top of Mount Royal and the more easily accessible Pieries Peak are spectacular views to the Barrington Tops plateau and across the broad expanse of the Hunter Valley.

Winter is a great time of year for walking in this area. It is important to be properly prepared for any walk as weather conditions can change quickly, and the area is remote and not well signposted.

Callicoma Hill is a 10 – 15 minute drive from the base of Mount Royal, and it takes about 1 hour and 20 minutes to walk to the base along the road. You can also ride a mountain bike, although there are quite steep ascents and descents. The walk up and over Mount Royal is then a hard unmarked walk and should only be undertaken by experienced and properly prepared walkers in good weather. Other easier walks near us are outlined on our bushwalks page.
Martin from Callicoma Hill has extensive experience walking in Mount Royal National Park and has climbed the peaks on many occasions. He is always happy to provide guests with tips on the best walks and places to visit in our local wilderness.