Events & Experiences
Callicoma Hill is more than just a peaceful getaway. You can enjoy a range of nature-based activities on the land and the forests nearby.
Callicoma Hill organises events during the year including historic movies in the forest, wildlife wanders, music performances inspired by nature and the unique family friendly Baerami Bush Dance and Campout (2 hours west of Callicoma Hill). You can participate in activities at Callicoma Hill and the nearby locality including:
Bush walking – experience some of the best walks in the Hunter Valley nearby.
Mountain biking – ride a challenging 30 km loop ride through Mount Royal National Park.
Kids in nature – fun, activity and learning for children to benefit their health and education.
Nature studies, science and wildlife – learn about nature and the plants and animals on the land.
Bird watching – wake early to hear the dawn bird calls, and see dozens of bird species.
Campfire cooking – use the wood BBQs and cook delicious campfire meals in the open air (weather permitting).
Games – bring your favourite games or use ourselection of board games & puzzles for indoor times.
Landscape & nature photography – spectacular sunsets & clouds, distant mountains and plants and animals all around.
Art and drawing – be inspired by the colours, landscapes and textures of the environment and changing weather.
Music – bring your own instrument for uninterrupted rehearsal in an invigorating landscape.
Writing – be inspired to write in your own cabin in the forest, and let the nature around you fuel your creativity.
Lake St Clair – check out the fishing and boating opportunities, or just enjoy the scenic drive along this large lake.
Bach to the Bush: Solo Cello in the Forest
January 2019
On a perfect summer evening, Callicoma Hill hosted London based baroque cellist Anthony Albrecht in his acoustic, nature-led performance of 'Bach to the Bush'. In a forested setting with distant valley views, backlit by the evening sun, the concert followed the sunset and culminated with the Milky Way and Southern Cross appearing in the starlit sky.
See photos at our news page regarding the Bach to the Bush concert and the Bach to the Bush Facebook eventpage

Contact us for more information about future concerts and events.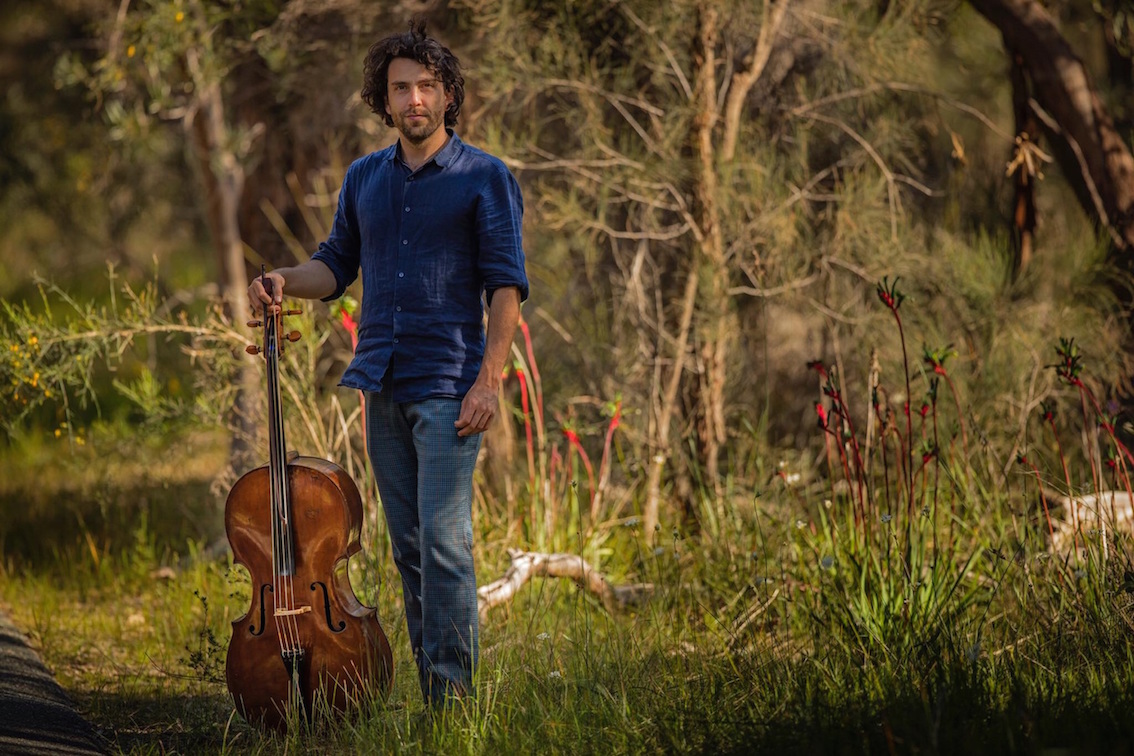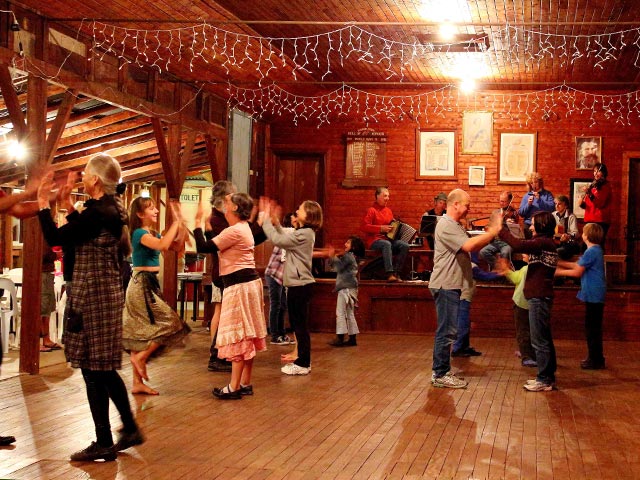 Baerami Bush Dance & Campout
May 2nd, 2020

The annual Baerami Dance is held each year in April or May. Baerami is west of Sandy Hollow in the Upper Hunter Valley, and close to world heritage listed Wollemi National Park. The dance is 2 hours drive from Callicoma Hill, and also 2 hours west of Newcastle.
This traditional acoustic bush dance, with a band of Hunter musicians, is fun for all ages. You don't need a partner, and all dances are explained & called. Arrive from 4pm, and dancing starts at 7.30 pm and goes till late.
BYO food and drinks and a supper to share.
Bush camping is available at the hall and is included in the ticket price.
On Sunday, there is an easy guided bushwalk in world heritage listed Wollemi National Park.

Tickets will be available closer to the date through Trybooking or will be available 'at the door' from approx 4pm. They are a little cheaper online!

Contact us for more information or see photos of previous dances on the 2019 Baerami Bush Dance Facebook page.
Movies under the Stars
November 23, 2019
As night falls in the bush, with a backdrop of fireflies and the sound of crickets and frogs, the scene is set for a unique evening of entertaining and historical films at Callicoma Hill eco-cabins. A number of short films from the 1920's to the 1950's, including cartoons are followed by the classic 1946 Australian feature film 'Bush Christmas'. Set in the Blue Mountains, this film tells the story of a poor Australian family, the theft of their prize racehorse, and the children's adventures to recover it. Films are screened on a traditional reel to reel projector, powered by solar energy.
Bring drinks, comfy chairs or rugs to sit on the grass, a jacket or extra rug plus supper to share. Tea and coffee are provided. You can also bring a picnic or BBQ dinner to enjoy before the movies begin. Eco-cabin, camping and bunkhouse accommodation is available at Callicoma Hill overnight.
Bookings are essential
- both for the movies and for accommodation.
Tickets
are $12 adult and $6 children under 15 and are available through
www.trybooking.com/505058

Contact us
for information.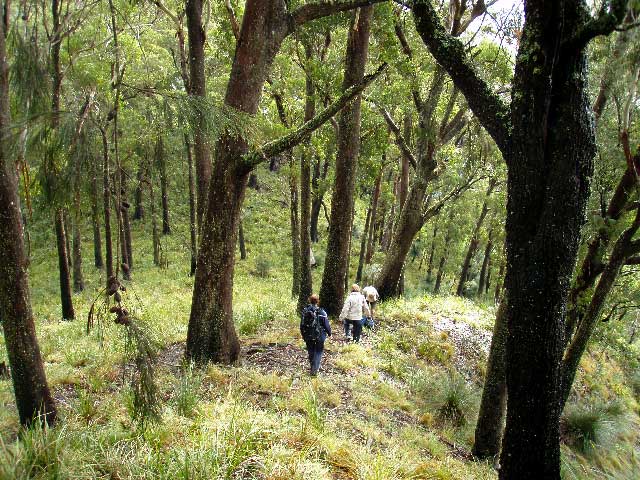 Bushwalks
A special feature of Callicoma Hill is the bushwalks available in nearby world heritage listed Mount Royal National Park and Barrington Tops National Park.
Find out more
about bushwalks close by.
Kids in nature
Callicoma Hill provides an ideal setting for your children or grandchildren. The health and education of children benefits from time in nature. Studies reviewed by the Children and Nature Network (2012) demonstrate that:
Unstructured free play brings cognitive, social and health benefits
Children's play in natural settings provides a suite of benefits
Time spent outdoors supports many aspects of children's health
Nature provides a variety of mental health and well-being benefits
Physical activity and exposure to nature are important to good health.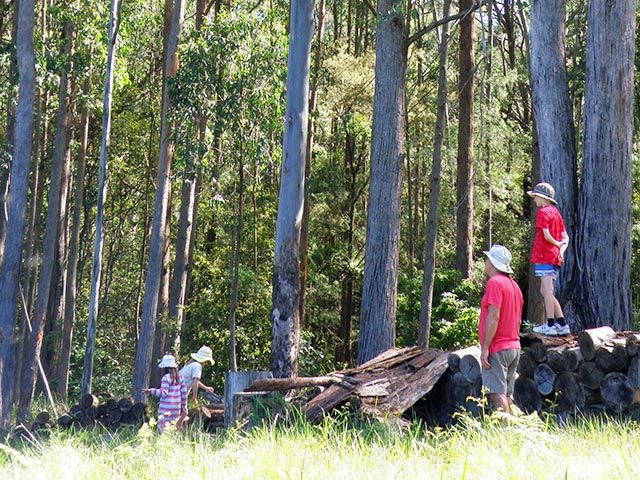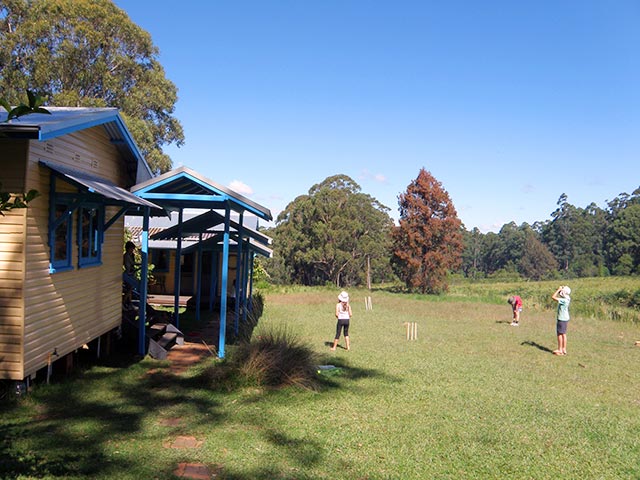 You can help your child enjoy nature by camping at Callicoma Hill, bringing a bike, playing games outside, and going for short walks in the bush. Or you can stay in our accommodation, and enjoy the benefits without the hassle of camping.
At Callicoma Hill there is no TV or WiFi, and mobile phone reception is limited – ideal for time away from screens.
We are able to provide a location for structured children's activities including exploring creativity with natural materials, building a cubby house, being outdoors learning in nature, and engaging in physical activity. These activities are primarily for children aged between 5 and 13 years.
Group Activites
Stay at Callicoma Hill eco-cabin for a small team building weekend, an educational seminar, or just some work time-out.
We are able to offer you a special activity to suit the group. Contact us to discuss the possibilities.