About
Callicoma Hill offers a self-contained eco-cabin, bunkhouse and bush camping in the forested mountains at Mount Royal in the Barrington Tops in Australia's Hunter Valley.

The story of Callicoma Hill is about creating a unique, environmentally friendly place for guests in a scenic natural location.
Over more than two decades, owner Martin Fallding has tirelessly crafted a special place that respects the natural landscape and biodiversity. It will refresh and rejuvenate your mind, body and spirit and help you connect with nature.
Callicoma Hill is a place of quality, and different to most self-contained accommodation. It offers you much more than just a place to stay. There is no TV or WiFi, and no on-line 'instant' bookings - we like to talk to you first! We will make sure you fully appreciate the unique getaway we are sharing with you, including the wood cooking stove, pure rainwater, remote quiet location, nearby walks and activities, and local wildlife.
This page tells you more about us, and about the authentic opportunities that Callicoma Hill offers you, your friends and family to reconnect and renew.
Here is our story – and why we think a visit to Mount Royal is a great way for you to get away and engage with nature.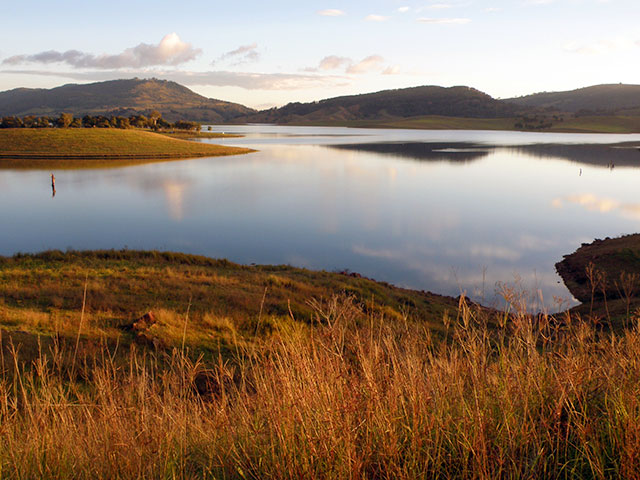 Acknowledgement of country
Callicoma Hill recognises and respects the traditional custodians of the Mount Royal area, the Wonnarua people, and its elders past, present and emerging.
The traditional owners of the land nurtured the land for thousands of years.
The Callicoma Hill story
Callicoma Hill was established as a comfortable getaway in nature, where guests can experience nature in environmentally sustainable buildings. It is a small nature-based, family-based tourism enterprise providing fun, authenticity, adventure and meaning in a natural setting.
We are focused on doing this in a socially useful way, promoting health and the environment, and working in a co-operative and carbon neutral way. Importantly, the location offers a chance for time out of busy, urban lifestyles and the opportunity to reflect, recharge and create in a peaceful location.
Being here really made our trip - Annika, Sweden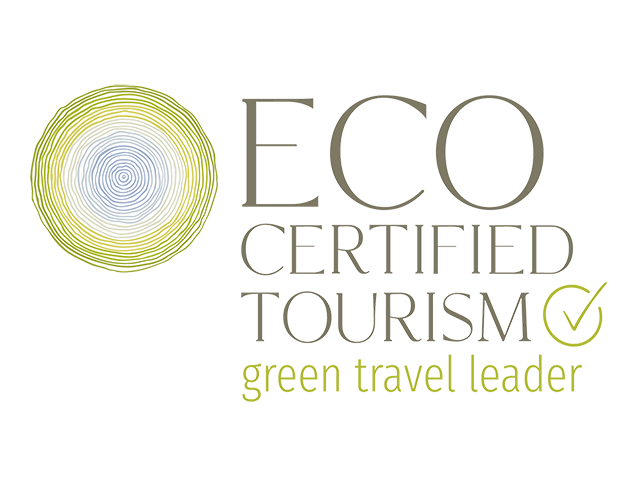 Our Business and Values
Callicoma Hill is built around the values of simplicity, truth, beauty, peace, equality and durability. Martin Fallding formulated the concept and designed and substantially built Callicoma Hill over a 30 year period.
It is a mostly forested 120ha property with small organic farming and grazing areas (although not currently used as this), and a commitment to sustainable and productive land use and protection of natural ecosystems and biodiversity.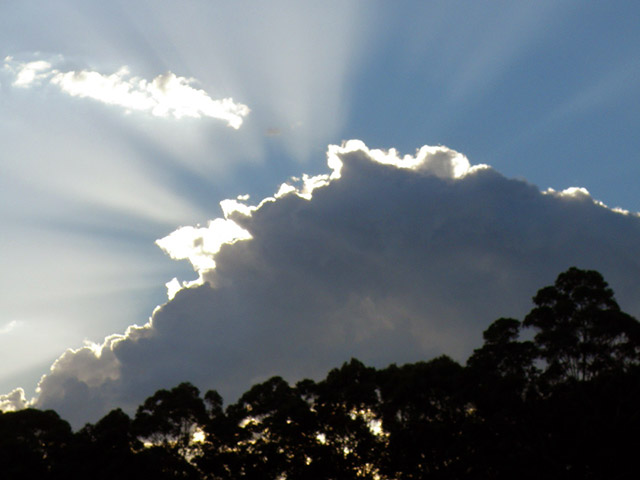 Martin is a qualified environmental planner specialising in biodiversity and natural resources management, and has also undertaken extensive historical and scientific research into explorer Ludwig Leichhardt's visit to Mt Royal in 1843, as brought to life on the ABC Radio National Off track program.
Martin is a highly experienced walks guide, and very knowledgeable on local natural and cultural history. He compiled the 20 Great Hunter Region Walks map produced by Callicoma Hill and which is available for sale. He is an experienced presenter, communicator and musician, and is a valuable part of activities operated from Callicoma Hill. He is a fluent German speaker. Martin's wife Jan also assists in the business, particularly in marketing and ideas. She is a musician, town planner specialising in social impact, and organises fine music concerts in nearby Singleton.
Ich habe es hier sehr genossen, ein wunderschönes Stück Erde - Sandra, Germany
Why Callicoma Hill is Special
Offers personal, genuine and authentic experiences
Has abundant native wildlife, including threatened species
Is an opportunity to experience nature in reasonable comfort and safety
Is child and family friendly
Provides a peaceful and quiet setting, and opportunities for reflection, personal growth and creativity
It the gateway to Mt Royal National Park, with opportunities for outdoor activities including bushwalking and mountain biking
Demonstrates genuine environmental sustainability in practice, providing all operating energy and water from the site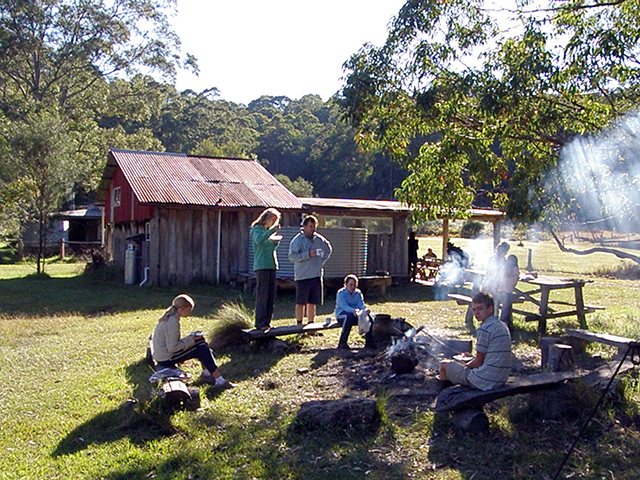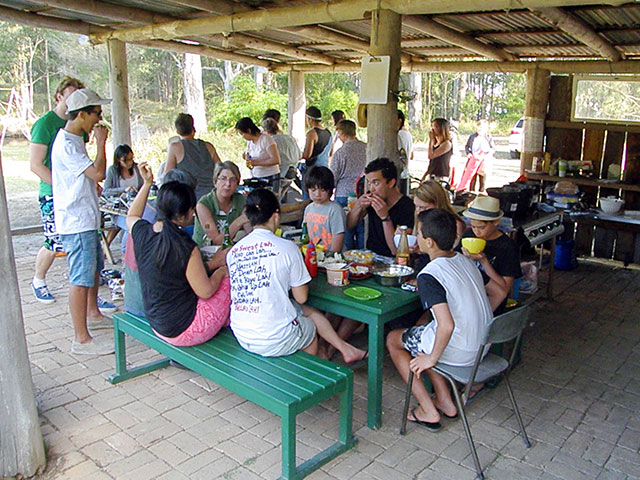 Ideas for your stay at Callicoma Hill
All sorts of people love visiting Callicoma Hill, ranging from landscape photographers, bushwalkers and botanists to writers, musicians and families interested in sitting on the verandah and having time out together.
We offer a range of accommodation options from a self-contained eco-cabin, a bunkhouse for up to 10 people, and bush camping. This suits groups such as friends, family reunions or celebrations, and we have had bush weddings which provide for unique ambience and memories.
You can be quiet and restful, or active in finding adventure bushwalking or mountain biking in nearby Mount Royal National Park.
Take home a memory of your stay with our selection of greeting cards from some of the 20 Great Hunter Region walks.