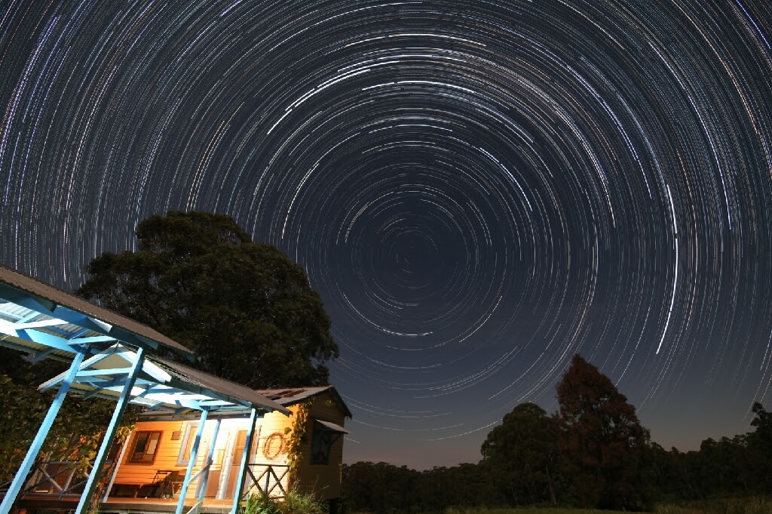 Here we explain how to use your Stay NSW or Parents NSW vouchers to stay in our 3 bedroom Callicoma Hill eco-cabin or our 10 bed Mt Royal Bunkhouse , surrounded by forest in the northern mountains of the Hunter Valley. These Service NSW vouchers mean that if you book and pay by 9 October 2022, your stay at Callicoma Hill will cost you less.
$50 vouchers are available to each adult for the Stay NSW voucher, while families are eligible for 5 x $50 Parents NSW vouchers. (Note that the vouchers are not available for our camping).
To take advantage of this opportunity, you will need to:
See the details of our eligible accommodation (eco-cabin and bunkhouse) and their prices
Email Callicoma Hill at info@calli.com.au or call us 02 6571 1208 with details of when you would like to book, and for how many people. We will give you a quote.
Register with Service NSW and apply for a Stay NSW voucher online at https://www.service.nsw.gov.au/transaction/apply-stay-nsw-voucher or a Parents NSW voucher at https://www.service.nsw.gov.au/transaction/apply-parents-nsw-vouchers (Note you can't use both together!)
Identify Callicoma Hill as the place where you wish to stay. See the business finder at https://mybusiness.service.nsw.gov.au/business-finder/stay-and-rediscover
Obtain a pdf version of the voucher.
Email us info@calli.com.au the Stay NSW / Parents NSW voucher(s) in pdf format.
We will confirm the booking using the voucher(s) to pay the deposit, and advise you of the additional amount to be paid within 7 days of the date of the booking.
If you have any questions about the arrangements or our accommodation, please email info@calli.com.au or phone us on 02 6571 1208 (if we are out, please leave a message with your name, phone no and date that you want to book, and we will call you back as soon as we can).
We hope to see you soon!