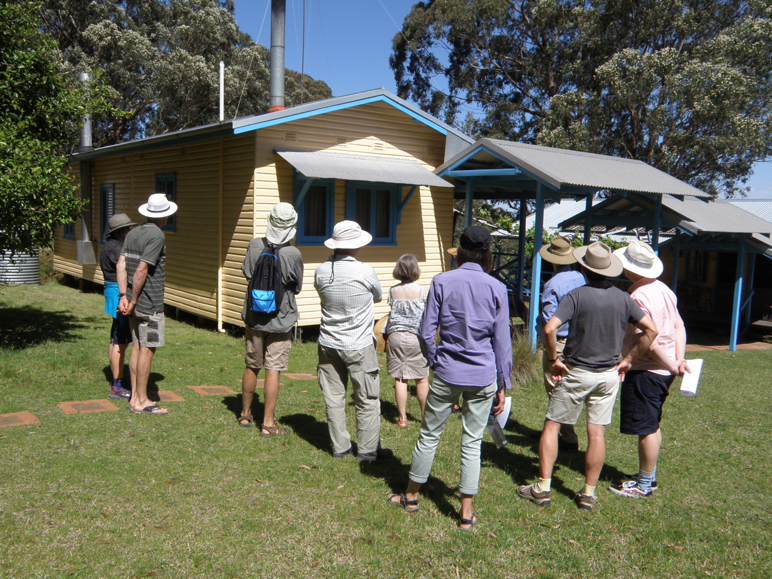 Our Spring sustainable house tours at Callicoma Hill in the Hunter Valley, NSW, Australia, were well attended and a great success. It is a privilege to be able to share with others a generation of experience with building and living in a way that respects nature, mindful of the environmental impacts of building and living practices.
During the tours, Martin explained the importance of a good understanding of the site and landscape, and how early decisions in a building project fundamentally influence later steps, and ongoing management costs. He reflected on the experience of renovating an existing building to make it more sustainable, and how this differs from the initial freedom of designing a new building.
Changing and adapting over time was also prominent in the tour discussions, which were attended by around 30 people from all over the Hunter Valley. Hearing about the experience of over two decades of off-grid living was a highlight, and something that guests and visitors to Callicoma Hill eco-cabin are readily able to understand first hand. Our commitment to sustainability is one reason why Callicoma Hill has ecotourism accreditation from Ecotourism Australia.
This year's hot, dry Spring brings us into summer with a particularly dry landscape. Plants, birds and other animals are stressed, the ground orchids flowered early, and trees are shedding leaves to conserve water.
At Callicoma Hill we have been fortunate to receive a few showers of rain, so there is still some green grass, but a long, hot Summer awaits.
It is always a good time to consider booking early for an Autumn visit, the most popular time of year at Callicoma Hill. Summer days drift into longer nights and cooler days, and plants and animals can relax.
If you would like to come and see our Hunter Valley mountainside for yourself, please explore the information about our eco-cabin, bunkhouse and bush camping accommodation on this website.