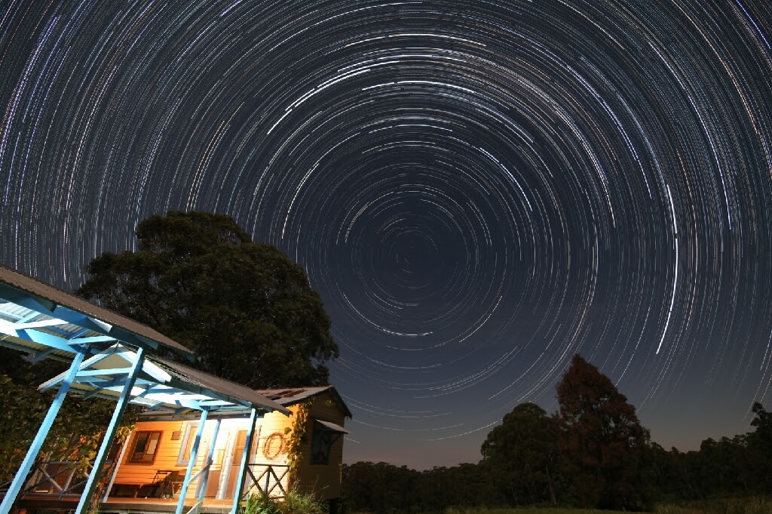 The starlit sky on cold winter nights at Callicoma Hill, in the Hunter Valley of NSW, Australia, is inspiring.

A recent guest wrote how "the stars and planets were brilliant. Scorpio, Libra, Jupiter and Saturn were all impressive in the dark silence."

Getting away and seeing the stars far from city lights brings us back to earth, and reminds us why Aboriginal people have such a strong connection with the stars and the night. Evenings are a time to celebrate and to reflect.

Winter around a campfire under starlight is a highlight for many guests staying at Callicoma Hill. It is an opportunity to recharge, relax and maintain connection with eternity.

Campfire cooking brings out special flavours and tastes great – another winter treat enjoyed by many Callicoma Hill guests, both at our bunkhouse and camping area, and at the eco-cabin.
(Photo credit to Hyeon Seung Lee)