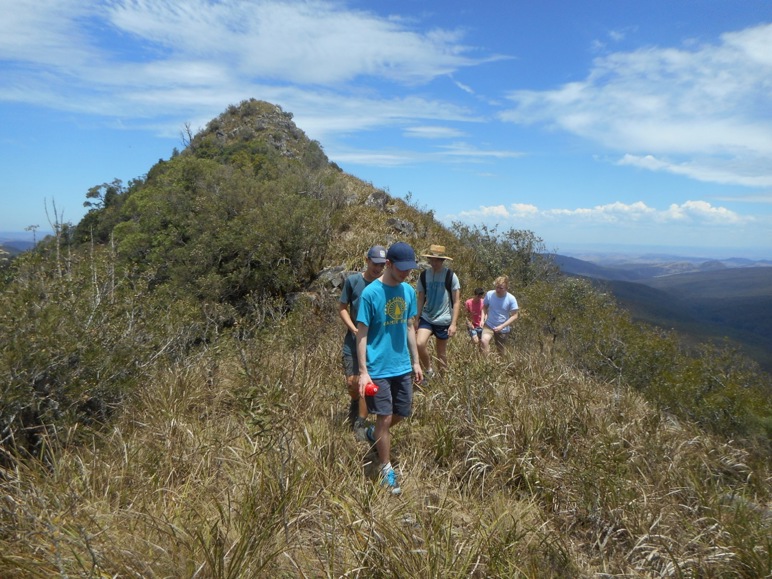 Famous explorer Ludwig Leichhardt climbed Mount Royal, in the Hunter Valley of NSW, Australia, exactly 176 years ago. He explored the plants, animals and landscapes of the area. Today you can retrace his journey on a bushwalk from Callicoma Hill Eco-cabins.
When Leichardt visited the area in January 1843, Mount Royal was on the fringe of 'civilisation' - a landscape of endless ridges covered with tall Eucalyptus forest and rainforest. As a scientist with a keen eye for plants and geology, he was enthralled with what he found. He spent about 3 weeks in the area, and walked directly past what is now the Callicoma Hill front gate!
Leichhardt's documentation from Mount Royal includes plant specimens that still exist in collections across the world, geological sketches, and a journal describing amazing adventures and his feelings for this special landscape. The name Mount Royal has been used since at least 1820, although early maps show that the mountain was also known as 'Dungletood' presumably its Aboriginal name.
Leichhardt climbed Mount Royal on 27 January 1843. Martin Fallding from Callicoma Hill tells the story of his visit to Joel Werner in a 2013 ABC Radio Off Track program.
You can also see Martin's article retracing Ludwig Leichhardt's visit to Mount Royal and exploring the legacy of his visit in the Australian scientific journal Cunninghamia. Short articles exploring Leichhardt's historic and cultural legacy, include one on Mount Royal in the electronic German/Australian publication of "1001 Leichhardts".
Remarkably, Mount Royal is largely unchanged from Leichhardt's visit nearly 2 centuries ago. Visitors can still see the plants, animals and views that he experienced. The mountain and its surrounds are now protected within world heritage listed national parks, one of which bears the mountain's name.
Callicoma Hill is a 10 minute drive from Mount Royal and within walking distance. The eco-cabin, bunkhouse and bush camping accommodation at Callicoma Hill provides an opportunity for people to relive Ludwig Leichhardt's visit to Mount Royal without the adventures and discomfort that accompanied his visit.