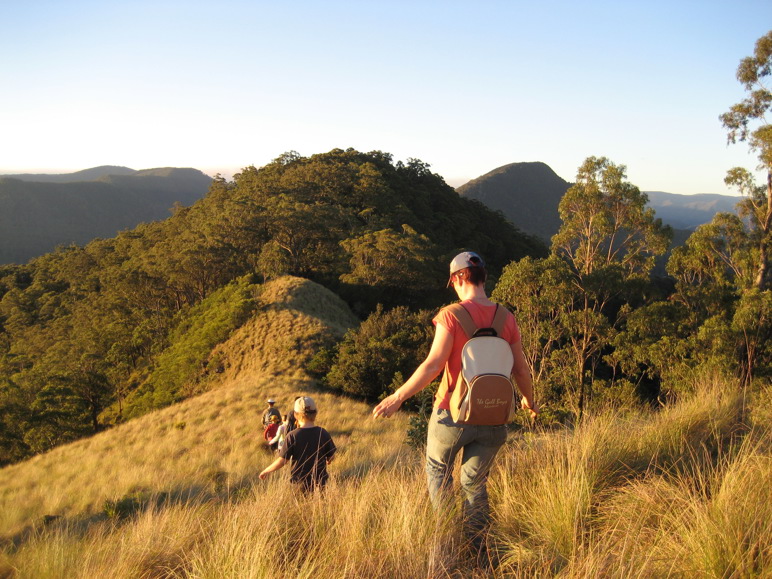 Between March and June 2021, Callicoma Hill Eco-cabins has organised ten different small guided group walks in the national parks of the Hunter Valley.
Autumn is an ideal time to go walking and to enjoy natural areas. You can learn about the Australian bush, landscape and local history. Have fun enjoying the outdoors and the health benefits of spending time in nature.
Experienced guide Martin Fallding is leading these walks certified by Ecotourism Australia and licensed by the National Parks & Wildlife Service.
Choose a walk to suit your fitness level and interests – such as a medium grade nature walk, hard fitness walk, history walk in the footsteps of Ludwig Leichhardt, family walk, evening spotlight walk or introduction to bushwalking.
Walk dates, details and booking details are at www.trybooking.com/BOACS or contact us if you would like a walk tailored to your own group at any time.
For the walks in Mt Royal National Park, you can stay overnight at our bush camping, bunkhouse or self contained eco-cabin at Callicoma Hill.
The photo above shows Martin leading a guided walk on Pieries Peak, in Mt Royal National Park 'just up the road' from Callicoma Hill Eco-cabins.