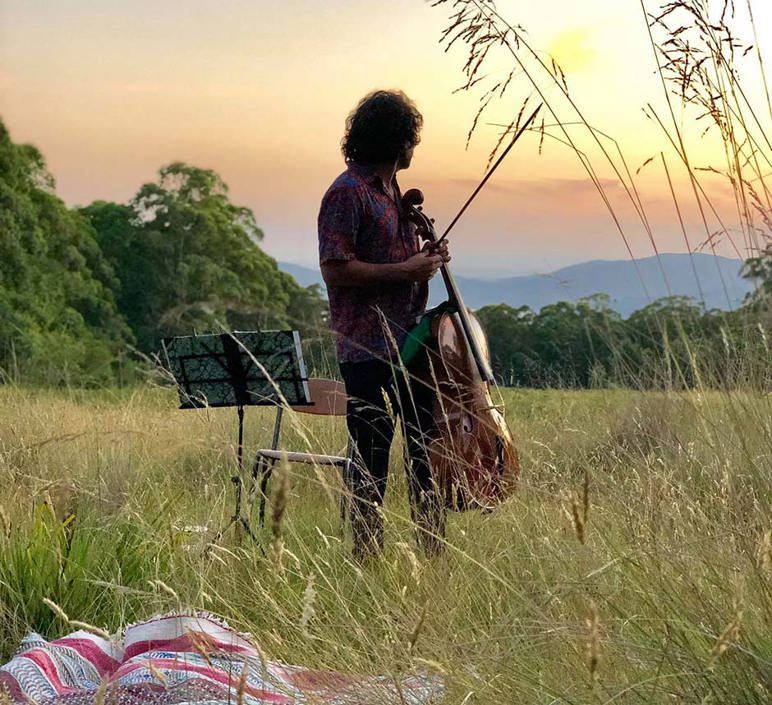 What a start to 2019!
We shared an exquisite outdoor solo cello music performance in our quiet, natural forest setting. We also had our first ever electric car visit – an exciting sign of the times.
An audience of about 50 people will long remember London based baroque cellist Anthony Albrecht's performance of 'Bach to the Bush – Solo Cello in the Forest' on a perfect summer evening on Saturday 12 January. In a forested setting with distant valley views, backlit by the evening sun, the concert followed the sunset and culminated with the Milky Way and Southern Cross appearing in the starlit sky.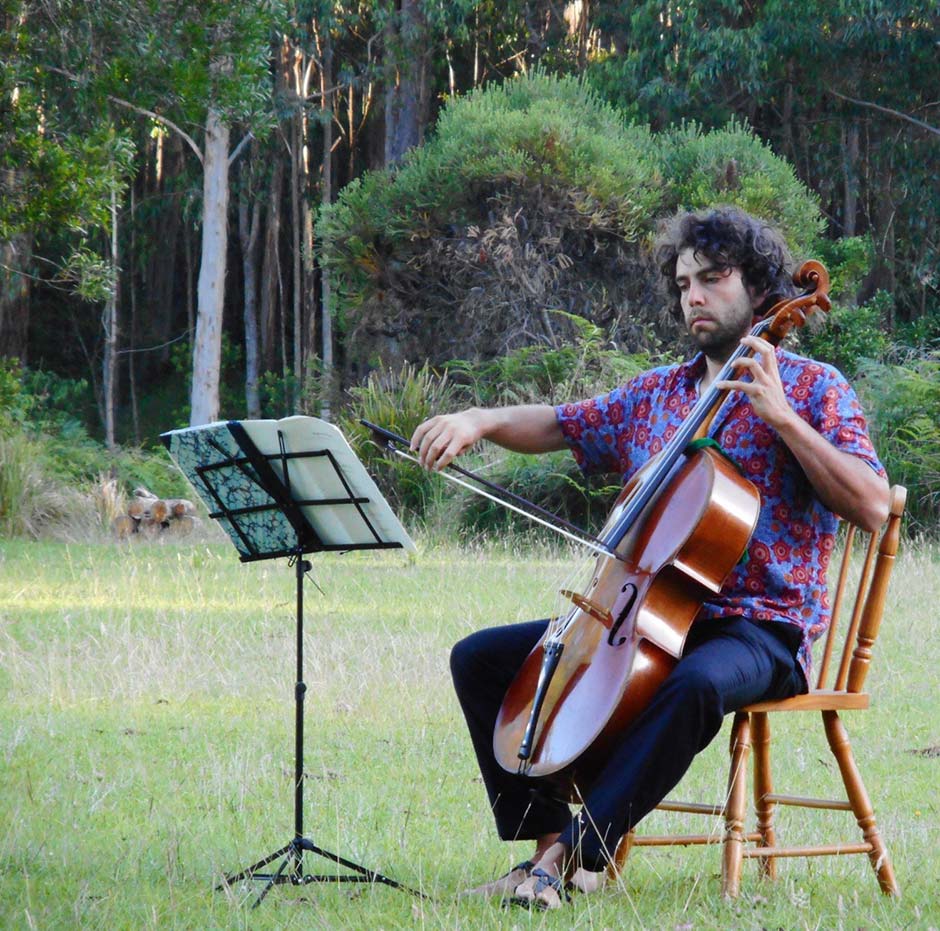 Anthony's emotive and calming music was complemented by the quiet sounds of the bush environment, and was also enjoyed by inquisitive kangaroos. Guests enjoyed BYO picnics between sets.
The sunset descending into darkness over distant Lake St Clair to Bach's second suite in D Minor was memorable. This was one of three locations where Anthony performed with soft bird calls, a gentle breeze, and the approaching stillness of evening - only a short walk from Callicoma Hill eco-cabin.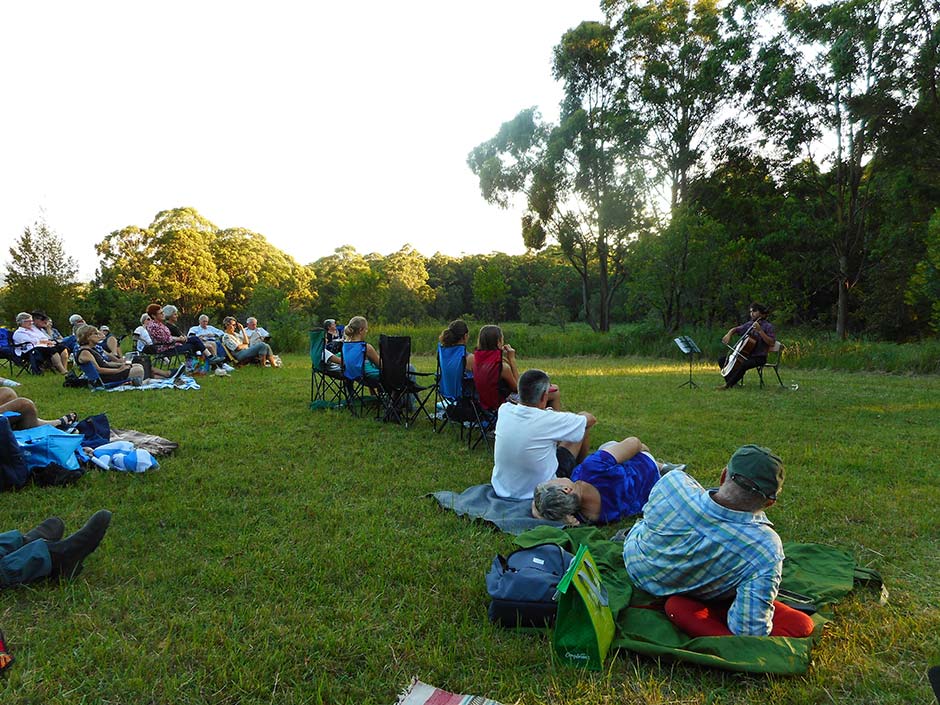 Those guests fortunate enough to stay overnight in the bunkhouse and camping nearby were treated to Anthony's early morning cello performance in the natural amphitheatre created by the forest.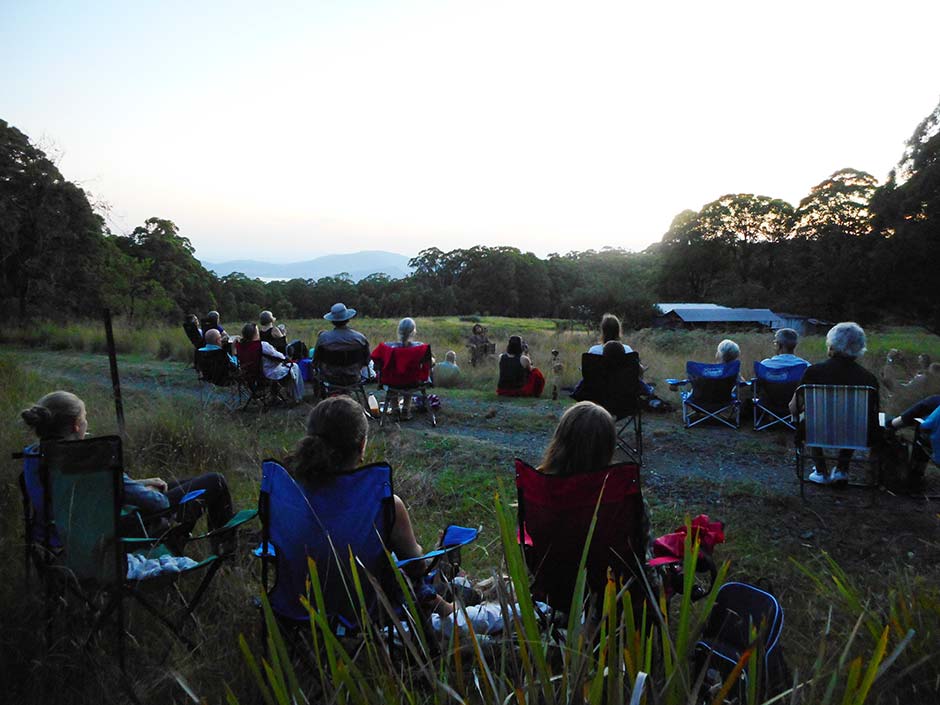 "It was a wonderful night - some concerts just stand out as special and that was one." – Elizabeth, Newcastle
We hope to present further small, nature-led 'concerts in the forest', so keep an eye on our events page and keep in touch with us!
Thanks to Maggie H for the main photo of Anthony.